40 Surprisingly Healthy Super Bowl Recipes That Are Irresistibly Delicious
Power through the big game with chili, pizza and burgers — and plenty of party snacks, too!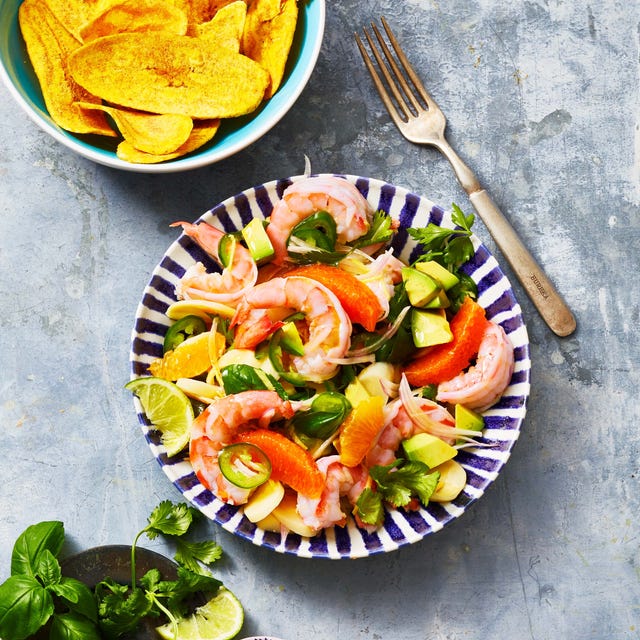 Truth: The Super Bowl is baaasically synonymous with fried, cheesy and salty food. While we have nothing against those classic comfort foods, there's nothing wrong with sneaking in a few vegetables and delicious, fresh ingredients into an otherwise indulgent spread. It's all about balance! Try swapping in homemade ingredients for store-bought, preservative-filled snacks or turn to healthier alternatives of your favorite football nosh. Get the same delicious satisfaction with a few extra nutrients thrown in. Doesn't sound so bad, does it?

One way to easily lighten any Super Bowl snack is to focus on how you're preparing your meal. Could you fire up the oven rather than deep fry? Or possibly use your air fryer instead? Even heading outside to fire up the grill could help you create a tasting menu of healthy appetizers — from salsa to kebabs — that won't leave you feeling greasy long after halftime is over.

Bonus: Whipping up well-balanced snacks for the whole family doesn't require too much time or effort. Our best healthy Super Bowl recipe ideas can be made in as little as 10 minutes; others, like our crispy zucchini tots, can be prepped days before the game is on. Whether you're looking for feel-good dips, hearty chilis, bite-sized treats or sharable entrées, these better-for-you recipes will surely please any diehard football fans this season. Round out your Game Day feast with these vegetarian, heart-healthy and even vegan Super Bowl recipes.